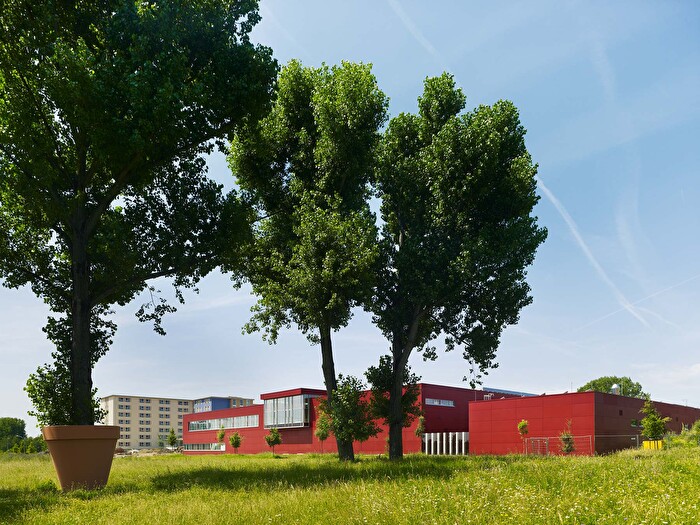 Local service centre
The urban service centre brings together the premises of the equipment depot and municipal works department of the city of Eschborn, which were formerly scattered throughout the city. The new building generates a variety of synergy effects, by combining uses and offering spatial proximity.
The building forms a distinctive feature of the approach to Eschborn from the south. The core uses of the complex are the administrative, garaging, social, workshop and storage functions, as well as the caretaker's flat. The basic character of the service centre is determined by the requirement for isolation and a close connection with open areas. Three interrelated rectangular buildings form a courtyard.
A large part of this area is covered for the protection of stored goods and vehicles. The connection between roof and building has led to the characteristic building design with "docked" canopies of different sizes, which also form part of the building.
Building Typology:
Office | Interior design
Location:
Eschborn
Country:
Germany
Planning / Construction Period:
2007 - 2009
Order type:
New Building
Client:
City of Eschborn
Project Participants:

Structural engineer: Bollinger + Grohmann, Frankfurt am Main
HVAC: innovaTec Energiesysteme GmbH, Ahnatal
Passive house consulting: Passivhaus Dienstleistung GmbH, Darmstadt

Scope of Services:
Architecture
Interior Design
Gross Floor Area:
4500 m²
Awards:
German Solar Prize plaque 2011