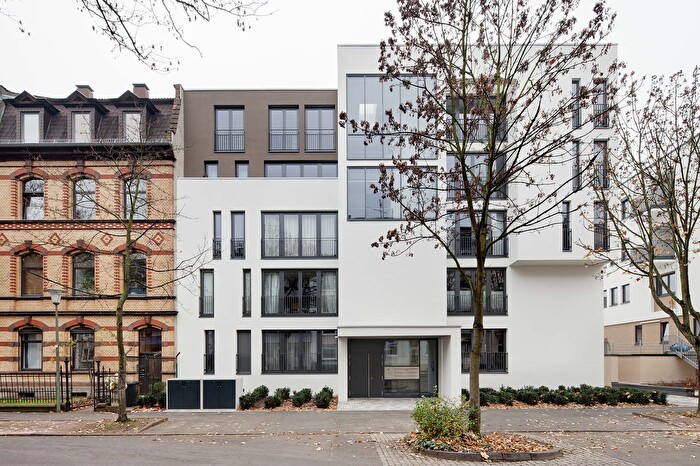 Park Life Urban Villa
The new-build urban villa comprises 9 exclusive owner-occupied apartments on Parkstrasse in the "Vordere Westen", one of the most prestigious residential districts of Kassel. The 4-storey new building with penthouse is an infill of a space on a mature residential street with the best possible infrastructure.
The building's vivid architectural physicality is inspired by the neighbouring buildings. The third floor is set back, forming a gentle transition to the next-door building.
Access to the occupied space is via an open entrance area and a lift provides access for the disabled. The car parking spaces in the basement are reached via the vehicle access on the west side of the building.
The 3 and 4-roomed apartments, maisonette and penthouse offer 101 m² to 190 m² living space. In addition to the concrete-flagged balcony terraces and roof terraces, there are also extensively-planted roof gardens.
Building Typology:
Housing
Location:
Kassel
Country:
Germany
Planning / Construction Period:
09/2009 - 11/2010
Order type:
New Building
Client:
Egenotec 1889 GmbH, Kassel
Project Participants:

structural engineer: Reitz und Pristl Ingenieurgesellschaft mbH, Kassel
HVAC: IWE Planungsbüro für haustechnische Anlagen, Kassel
Fire protection: Neumann Krex & Partner, Kassel

Scope of Services:
Architecture
Interior Design
Gross Floor Area:
2050 m²