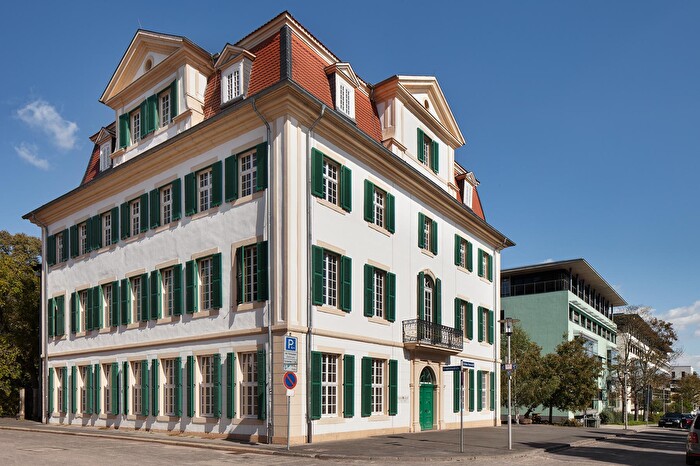 Renovation of a listed building – the Palais Bellevue
The Palais Bellevue was built in the Baroque style in 1714 for Landgrave Karl von Hessen-Kassel by Paul du Ry, and in 1790 was converted to a residence by the architect's nephew Louis du Ry, thereby substantially modifying the external appearance.
After the Second World War, all that was left of the whole stately home complex was the present-day Palais Bellevue and an adjacent side wing.
The two parts, the main house and the side wing, are to be repaired and modernised to include the latest technical features. The planned extension will optimise the structural connection between the two parts of the building by adding a joint entrance and foyer structure where they meet.
The second extension will increase the existing accommodation of the side wing to create a large function room, the centrepiece of the planned multifunctional venue for events and occasions.
A central task of the renovation is to maintain the existing essential historic oak staircase. It will be structurally strengthened by a special loadbearing structure specially developed for this staircase.
Building Typology:
Culture
Location:
Kassel
Country:
Germany
Planning / Construction Period:
06/2010 - 2011
Order type:
Refurbishment
Client:
City of Kassel
Project Participants:

Structural engineer: IB Brenker Ingenieure, Baunatal
HVAC: Projekt-Planung und Consulting GmbH, Melsungen
Fire protection: Neumann Krex & Partner, Kassel

Scope of Services:
Architecture
Interior Design
Gross Floor Area:
2100 m²