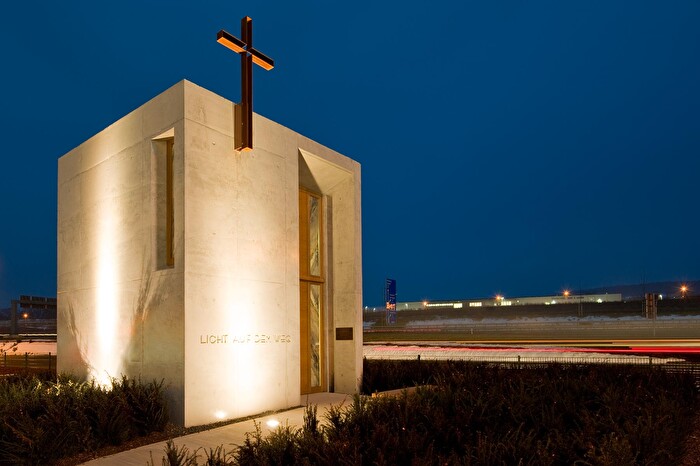 Motorway Chapel
On the outside, a cubic stone structure.
On the inside, peace and quiet.
"Lighting the way" motorway chapel
Right in the midst of the traffic noise and commotion is this peaceful fair-faced concrete building. Despite its tiny site, the building offers space and a peaceful atmosphere for those seeking to unwind. The interior lighting enhances the effect. Bringing it all down to the essentials...
Building Typology:
Culture
Location:
Lohfelden
Country:
Germany
Planning / Construction Period:
02/2009 - 10/2009
Order type:
New Building
Client:
SVG Autohof Lohfelden GmbH + Co KG, Frankfurt; Katholische und Evangelische Kirche
Project Participants:

Structural engineer: IB Goldmann, Habichtswald

Scope of Services:
Architecture
Interior Design
Gross Floor Area:
25 m²